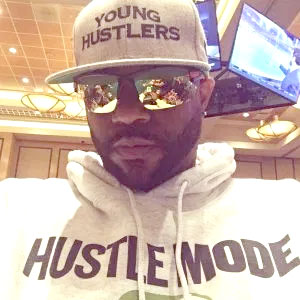 Mr. Ross was born and raised in Silver Spring, Maryland where he attended Good Counsel High school. After high school he attended Towson University where he began working on a degree in business. While attending school, success in outside business ventures led James to postpone college and pursue his businesses full-time.
At sixteen James met his first mentor ironically also named James. The two partnered combining each of their businesses- Dynasty Productions with Ja'Ro Promotions. They went on hosting and coordinating large scale parties for teenagers at night clubs and various other venues. The teen events were a hit and grew fast.
At age 18, in the summers of 2002 and 2003 James worked for Vector Marketing ( Cutco Knives). If you are not familiar this is a direct marketing company that markets and sells cutlery and other kitchen products. It did not take James too long to become a field sales manager and one of the top sales reps in his office. The more time he took to improve his sales skills the more money he was able to make. Selling for him was a lot like poker, it had its ups and downs and required persistence and the ability learn from mistakes and failures.
In 2004 James reconnected with a good high school friend, Jerry Limber, who introduced him to poker and would become James' first poker mentor. During this time period, James did not start off by playing poker right away. His entrepreneurial mind saw a great opportunity in hosting.
In 2005 James began hosting poker events while still attending college. He fell in love with the game quickly and realized poker could be the vehicle to achieve his goals and make his dreams a reality. He developed his skill by reading books and playing in his home game. He never took the game seriously or kept track of his wins or losses. He was a recreational player. His primary source of income was from hosting. He hosted the game for several years before turning pro.In late May 2007 James took his first trip to Vegas to visit  Jerry. Jerry was roommates with a few very well known professionals Johnathon Little, Shannon Shorrr, Eric Baldwin (Basebaldy) and a few others. During his stay there James was able to watch live and in person Johnathon Little defeat and win the tournament for 1.1 Million. He bested a very tough field beating most notable Phil Ivey. This was the day James decided to go pro. His Vegas experience opened his eyes to an entire new world.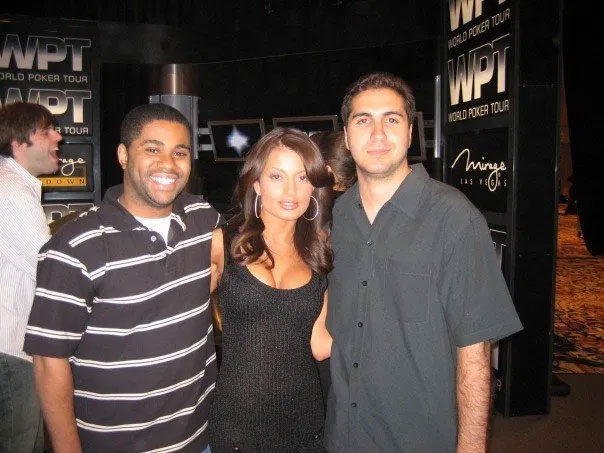 After returning from Vegas in June 2007 careful consideration was made. James made the difficult decision to play poker professionally. He did not know much about how to get started or bankroll management. He deposited $50 into his Party Poker Account and played a $33.33 Tourney. After losing he began to do research on bankroll management. He found a article by Chris Ferguson on bankroll management. From there on out he treated poker as a business, and like a business, he worked day in and day out to learn as much as he could while improving his game. James committed 60 hours a week sometimes more building his roll.
With his business running smoothly, in early 2012 James packed up and drove to south FL. He grind the live cash games in South FL from May 2012 to Sept 2012. He stayed in hotels during this time while in search of a condo to purchase. He made 25k that summer and bought his second investment property for 70k cash.
During this time Maryland had opened up a Poker Room in June 2012 which brought his business to a screeching halt. He made the decision to shut the business down. He did not want to compete with the Casino. The decision to purchase the condo all cash came back to bite him. He was left with a limited bankroll. Things did not go as smoothly this time around as James found himself in the midst of a tough down swing.
He was cash poor. He owned two homes had little expenses but no roll. Going broke was immensely difficult, but he persevered. In Feb 2013 he earned a certificate as a poker dealer although he never took a job at a casino. He was able to build a modest bankroll of $2,000 dealing in home games which he invested into poker and has not looked back since. He is averaging $55/per hour playing live $2-$5 no-limit hold'em over a large sample size.
Eventually James was able to do a cash out re-finance and pull 75% of the equity from his condo that had appreciated from 70k to 85k.
In February 2015 James decided to take a break from poker to pursue is real estate interest.
He moved to long beach California for a real estate investment internship. After 6 months James moved back to FL and acquired his second investment property. He continued to play a little for the rest of the year. In 2016 James decided to take another 6 months off poker to implement some of the skills he had learned from California and to get his real estate and life insurance licenses.
He acquired his third investment property and managed it for the most of the year. For the rest of the year he continued to play off and on when he had time. In November 2016 he began to play again rediscovering my passion for the game. He dedicated more time and energy grinding.
In Aug 2017 he sold his condo for 105k
The breaks from poker was desperately needed as it allowed him to learn and grow and focus on other aspects of his life. With the proper attitude, tenacity and hard work, James was able to turn an idea into profit. Today he can look back various situations and feel proud of his accomplishments.
If you have any questions about bankroll management feel free to contact him or click below.